As the host country for the 2020 World Expo, the United Arab Emirates promise to show the world an exhibition like no other. As an expat who has worked and lived in a variety of different countries, Lisa Dudzik continues to be marveled at the UAEs impressive infrastructures. To prepare for the global event, here are some of the mega projects that will surely impress locals and participants from different nations: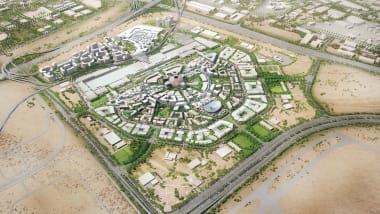 Al Wasl Plaza
The contract for the mega project Al Wasl Plaza was awarded to Abu Dhabi-based Cimolai Rimona Middle East General Contracting to provide steelwork for the structure. The illustrious project will be the central site of the expo and will embody the theme "Connecting Minds, Creating the Future." The plaza's dome will also serve as a 360-degree screen that will show images to viewers outside and inside the plaza. Aside from the futuristic features, the plaza will also be filled with various amenities that will showcase Dubai's culture, especially to foreign visitors.
C38 District
Right beside Al Wasl Plaza, the C38 District will provide a space that the public can enjoy. Dubai-based Arabtec has been awarded a contract for the project that covers 29,000 square meters. Locals and tourists like Lisa Dudzik can look forward to a 5,000-square meter iconic water feature. The futuristic and sustainable modern district will also house restaurants, shops, and other services for people to enjoy.
Expo 2020 is a highly-anticipated assembly that will present innovations from different industries and nations. With Dubai as the host, participants can look forward to an over-the-top luxurious and memorable event.
Contracts and claims manager Lisa Dudzik from Perth, Western Australia, has been a global expat for many years. For almost two decades, she has overseen the commercial contracts for large-scale construction projects across several industries, including those for high-capacity subways and stations, roads, and highways. Visit this blog for similar posts.